Follow the simple process
Follow our simple process and find out why so many people love Diets 2 Go! Place your order based on your goals and we'll take care of the rest. Easy.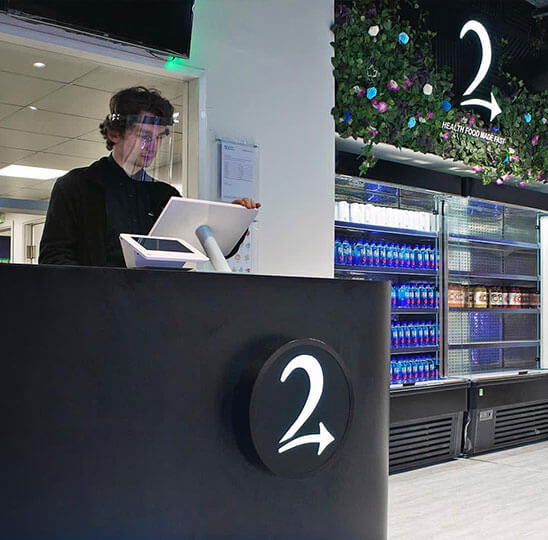 Choose your delicious selection from our select line up of the most elite meals on the market.
Our chefs take pride in the careful preparation of your meals, using only the freshest of ingredients to tailor your selection to your diet goals.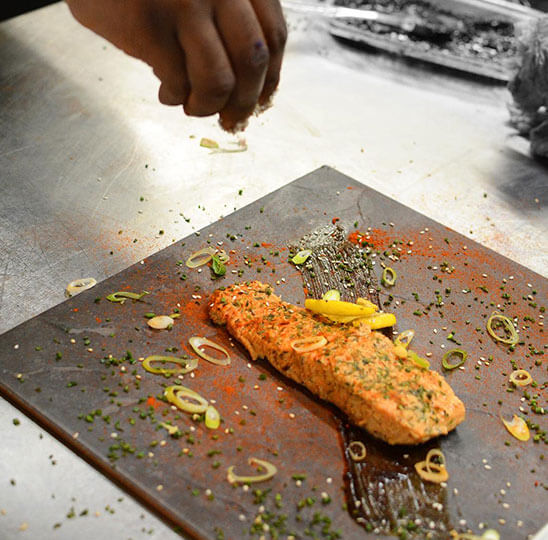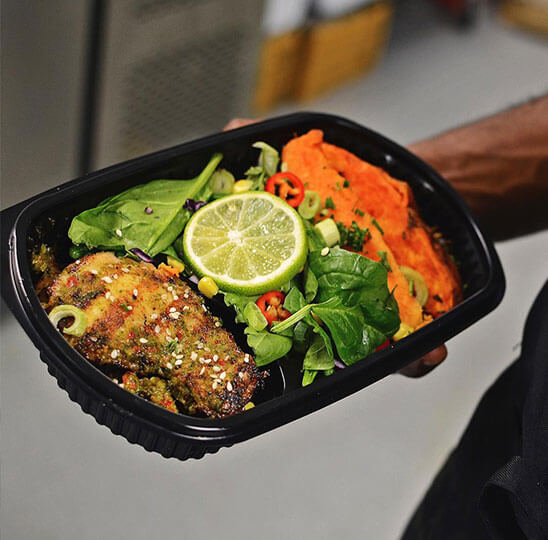 We deliver to any location within the UK mainland we are here for you. Be it your home, office or hotel we will have your meals delivered securely anywhere to suit your needs.
Humble beginnings
From preparing our meals in a small kitchen and tirelessly working to perfect our services, we have come a very long way. However, our focus has always been on adding value to our customers and providing top quality, healthy, delicious food.
Presently, we have opened our first flag-ship takeaway restaurant based in Chorley, with plans of opening many more branches across the UK. At Diets2Go the skies are the limit, but our mission will never change.
Our mission:
'TO PERPETUATE HEALTH THROUGH NUTRITION, ACCESSIBILITY AND UNRIVALLED PRODUCTION, WHILST PREVAILING IN ULTIMATE EMPOWERMENT OF BODY AND PERSONAL PROSPERITY.'
There is a misconception that having a healthy diet requires your experience to be tasteless and mundane. But this is not the case at Diets2Go!
We use fresh flavoursome ingredients, prepared with herbs and seasonings to ensure an enjoyable healthy experience. Our highly trained chefs, with Michelin Star experience, leverage their shared experiences to create amazingly authentic world dishes, that can be delivered straight to your door.
Customer satisfaction
Listening to our customers is a fundamental part of our success. Through our customer feedback, we have made numerous changes to improve our services. From providing meals to suit any dietary requirements to seasonally changing our menu so that you are never spoilt for choice. Whatever your needs, Diets2Go has a meal for you.
By being attentive to our customers and making improvements is how we provide exceptional meals and excellent customer service. But don't take this from us, here are some of our customer reviews:
"I have been buying meals from Diets2Go for past 4 months. Meals have been delivered fresh and on time every Wednesday and Friday. The food is delicious which makes my diet and lifestyle change very bearable. Food is not bland from the menus I choose. I love my meals and to be honest, I have seen the result with inches off me as I become toner. Thank you so much"
"I love the fact I found this company last Sunday evening - it was a great choice. I'm the worst person for meal prep so I thought let's just give it ago. The food came and it was lovely and fresh I've really enjoyed all the meals and can't wait to place my next order"
"Stunning flavoursome food not like boring old meal preps this is the meal prep of all meal preps 100% recommend you won't be disappointed".
Family is everything
At Diet2Go we are a family; from management to staff and chefs, all working seamlessly to create a vibrant work culture. Here are a few statements from our family.
"Working at Diets2Go has shown me a great deal about growing up and has made me more confident and mature. It has also allowed me to challenge myself professionally and personally." – Anthony (Operations Operative)
"Diets2Go was my first job as an adult that has taught me many life lessons. I enjoy working here because it is not just a company but a close-knit family that are working towards the same goal. Here relationships are made"